In a first for Colors' reality show Bigg Boss, the contestants on its ongoing eighth season were given a task to organise a party for their famous friends from outside the BB house.

The teams were divided in two with Puneet Issar and Pritam as captains of each.
The teams were then provided with party supplies to plan and organise the bash.
A look at the pictures from the party: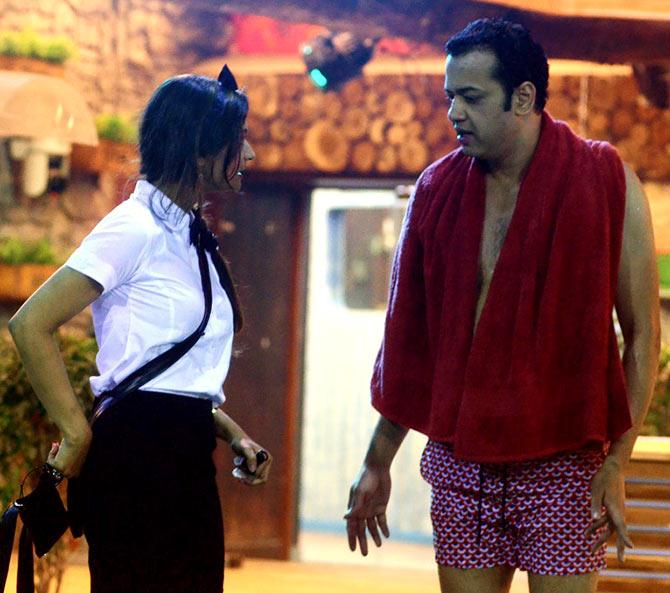 Bigg Boss 8 inmate Dimpy Mahajan, who was playing server for the evening, came face to face with estranged husband Rahul Mahajan, who turned up on invitation from Gautam Gulati.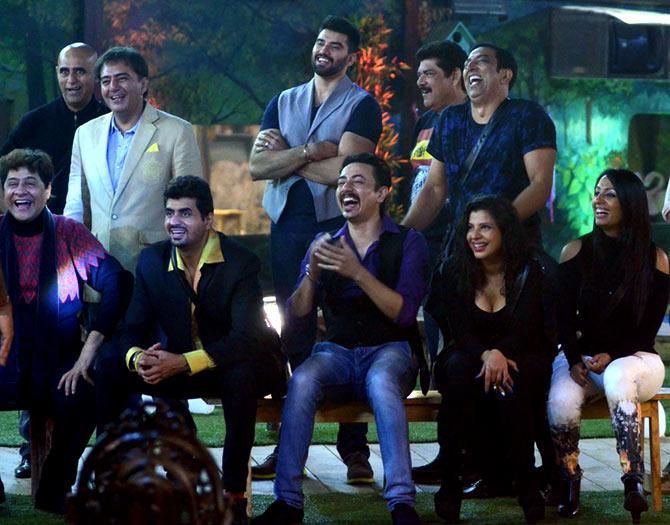 Puneet Issar is seen here with the guests at the party: (standing) Kamal Sadanah,Nikitan Dheer, Pankaj Dheer and Vindoo Dara Singh.

Sitting: Firoz Shah, Pritam, RJ Mantra, Sambhavna Seth and Kashmera Shah.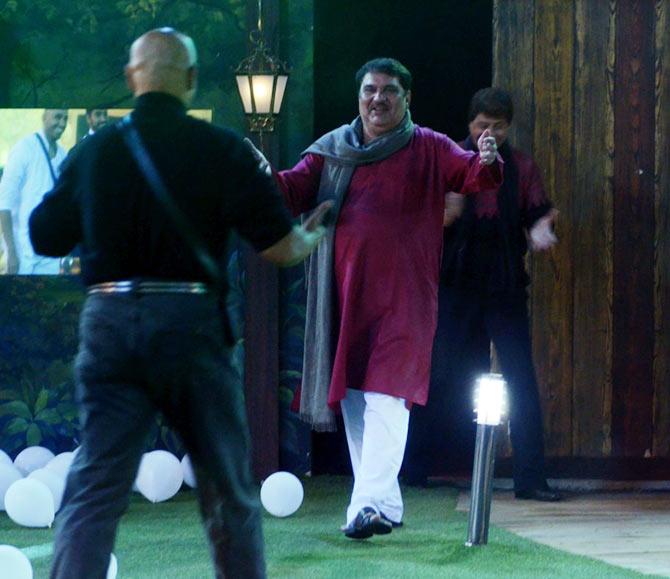 Veteran actor Raza Murad seemed happy to see his host, Puneet Issar, as he made his way to the Bigg Boss 8 house.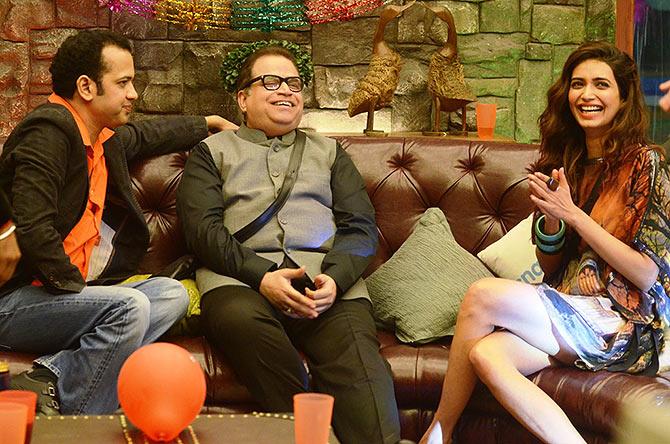 Rahul Mahajan and Karishma Tanna catch up with TIPS' head Ramesh Taurani.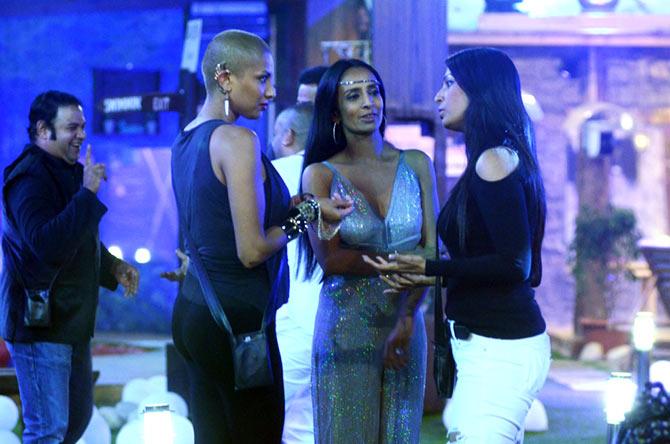 Diandra Soares chats with guests Suchitra Pillai and Kashmera Shah.

Shah reportedly counselled Diandra about all the buzz around her and Gautam Gulati and quickly came to Diandra's rescue on Twitter.

'When I told Gautam that I really liked that he was in love with Diandra he refused and said there was nothing. So disappointed that he lied. How can Gautam tell me that Diandra and he are just friends.

'I have never shared a shower with a friend. I later told Diandra that I was proud of her. At least she is the one wearing pants in this relationship,' she tweeted.
'Let me make it clear to all the ppl that are reading this wrong. I don't care who Gautam is with. All I am saying is if he openly goes with a girl to the bathroom why is Gautam denying it,' she added.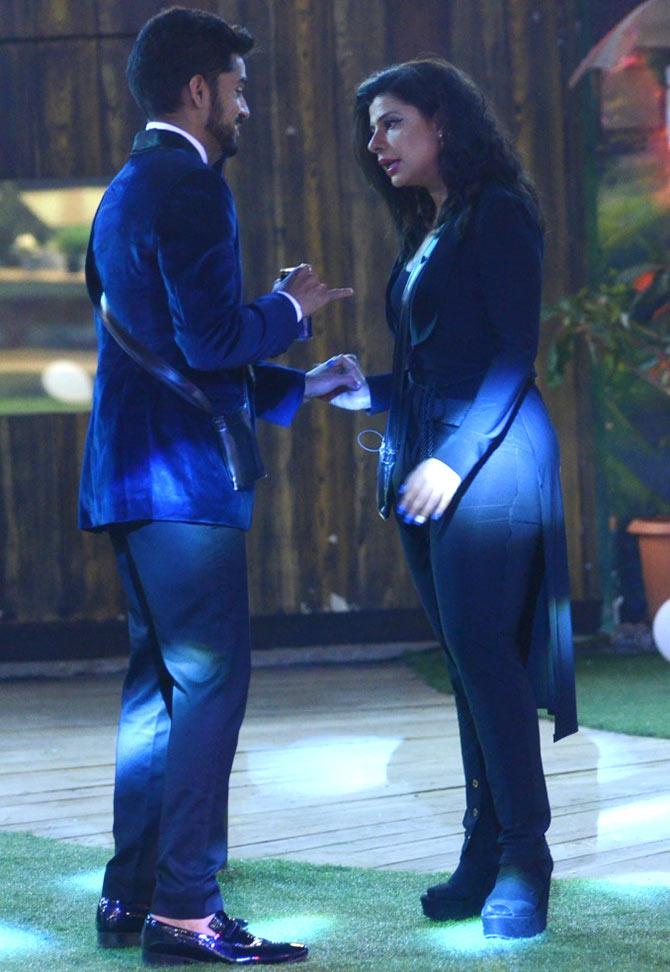 Meanwhile, Gutam Gulati was sort of pulled up by his guest Sambhavna Seth for his famous camaraderie with Diandra.
Seth tweeted later, 'Trust me guys I do not support Gautam in his bathroom activities..in fact I told him what I, his mom and his fans feels. Gautam has promised me and said that this will never happen again...He will stay away from Diandra.'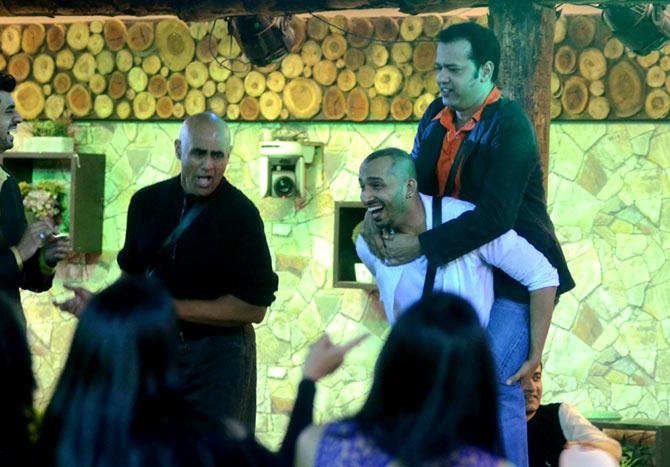 Ali and Rahul Mahajan goof around.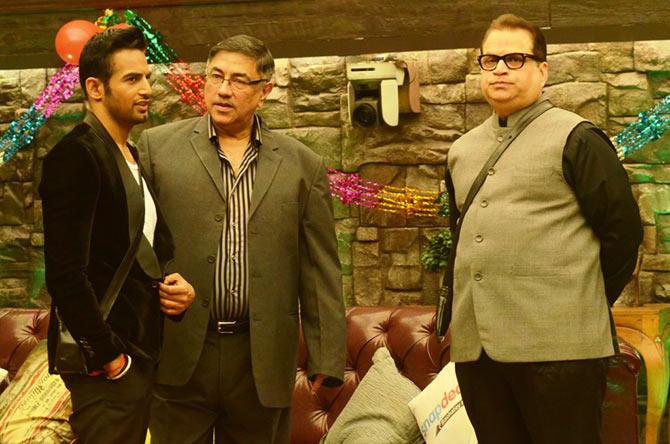 Upen Patel and Ramesh Taurani were spotted having a bit of a serious discussion with filmmaker Suneel Darshan.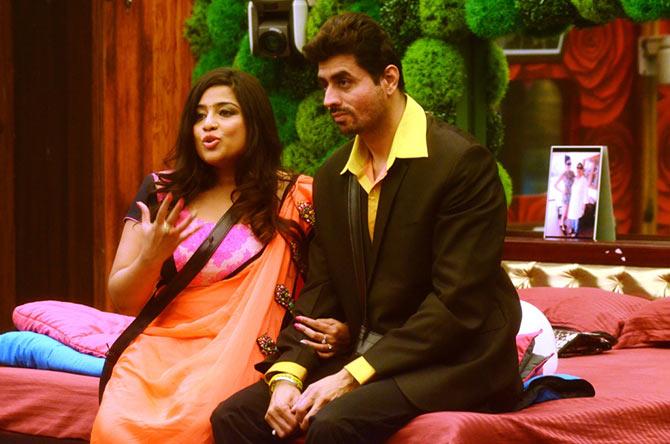 RJ Malishka seemed happy to meet her friend Pritam.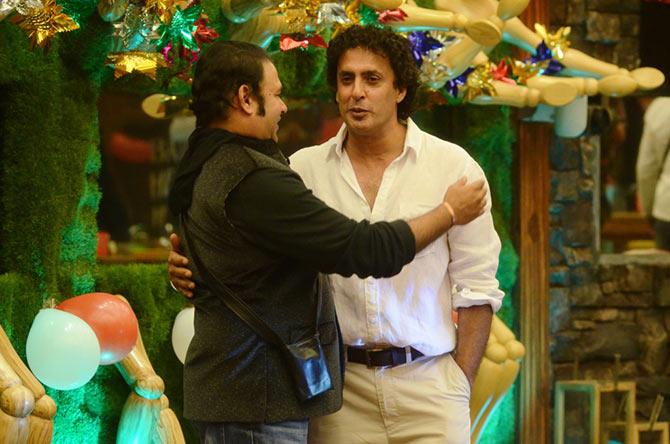 Comedian Suresh Menon hugs actor Mamik, who put in a rare appearance.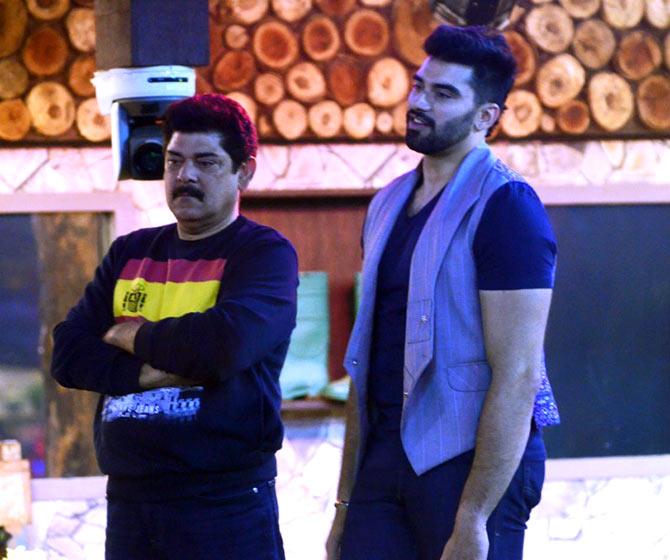 Father-son duo Pankaj and Nikitan Dheer look on.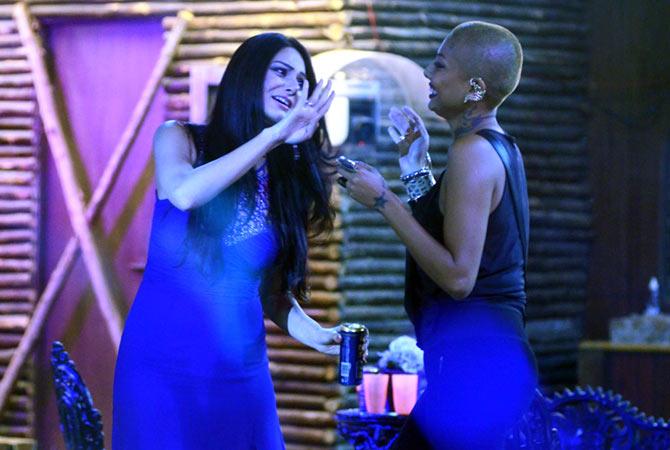 Model Aanchal Kumar, caught here in the middle of a rather animated conversation with her host friend Diandra.